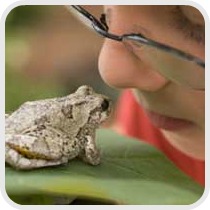 August is a great month for family fun in the Bay Area. Enjoy family concerts, children's theater, art workshops, outdoor activities and more!
Below are just some of the many fun events happening in the Bay Area this month. Find more activities and events on our Fun Events and Outdoor Movies pages.
Have a wonderful August in the Bay Area!
Featured Events
The Rainbow Fish Musical ~ Oakland & San Francisco, June 30 – August 27
Come with us under the sea for The Rainbow Fish Musical, a world premiere based on the award-winning book by Marcus Pfister about the joy of finding friendship through sharing. Book, music and lyrics by Austin Zumbro. Playing at Children's Fairyland in Oakland and Children's Creativity Museum Theater San Francisco, July – August.
Daniel Tiger's Neighborhood: A Grr-ific Exhibit ~ Sausalito, May 20 – September 3
Daniel Tiger's coming to the Bay Area Discovery Museum! Based on the award-winning PBS Kids television series, this exhibit invites children to enter the world of Daniel Tiger and friends to explore the Neighborhood. The exhibit brings to life themes presented in the PBS series such as community, communication, and emotions, which enables young children to understand their feelings and those of their neighbors. Recommended for ages 2 to 6.
STEM Fun Day ~ Several Locations, August 3
Hands-On STEM Exploration! Discover how the Bright Horizons® curriculum, The World at Their Fingertips®, incorporates STEM in our Preschool and Kindergarten Prep classrooms at our STEM Fun Day event on August 3rd from 4-7pm! Learn how we use our STEM signature practices to help children create, invent, & problem solve. Participate in STEM activities inside and outside our classrooms. Bring STEM home with ideas and resources. Our Summer STEM Fun event is open to all families and is especially recommended for parents of children ages 2 and up. Find an Event Near You.
Curious Scientist ~ Redwood City, July 23 – August 13
Curious Scientist is a free, 4 week science program to build your child's curiosity, creativity and critical thinking. Come explore and have fun experimenting and learning concepts in physics, chemistry, biology and mathematics. For ages 8 to 12 years.
Space Festival ~ Novato, August 6
Meet Legendary Astronauts & Experience 30 Different Exhibits! New this year – Families with children 12 and under get early admission and get to attend a special book reading by Astronaut Jerry Ross in the museum Moon Room.
Bugs! at Curiodyssey ~ San Mateo, August 12
See, touch and learn about captivating bugs from Beetlelady. Saturday, August 12, 10 AM – 1 PM. Free with admission.
Family Concerts & Performances
Caterpillar Puppets – San Francisco, August 4
The Bubble Lady – Danville, August 11
Unique Derique – San Francisco, August 11
Kidchella – Redwood City, August 13
Children's Theater
School House Rock – August 11 & 12, San Jose
The Lion King Experience by Children's Musical Theatre – San Jose, August 11-15
Arts & Crafts
Free First Friday at Santa Cruz Museum of Art and History – Santa Cruz, August 4
Family Day at Palo Alto Art Center – Palo Alto, August 6
DIY Summer Sunday – San Jose, August 13
Animals & Nature
Family Program at Green Gulch – Muir Beach, August 6
City Horse Kids Carnival – Berkeley, August 13
Marine Science Sunday at The Marine Mammal Center – Sausalito, August 13 & 27
History & Culture
Family Lunda – San Jose, August 5
Science & Technology
$5 Friday at Chabot Space and Science Center – Oakland, August 4
Open Cockpit Day at Pacific Coast Air Museum – Santa Rosa, August 19 & 20
Drone Fest – San Carlos, August 23
Full Spectrum Science at the Exploratorium – San Francisco, August 27