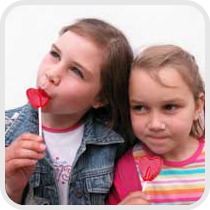 February is a great month for family fun in the Bay Area. Enjoy family concerts, children's theater, art workshops, outdoor activities and more!
Below are just some of the many fun events happening in the Bay Area this month. Find more activities and events on our Fun Events.
Have a wonderful February in the Bay Area!
Featured Event
The Amazing Bubble Show at Rhythmix ~ Alameda, February 19
The Amazing Bubble Man has been thrilling audiences around the world with the art, magic, science and fun of bubbles. From square bubbles to fog-filled bubbles or people inside bubbles, the Amazing Bubble Man conjures shrieks of laughter and gasps of amazement from all ages. Live bubbly accordion music will double your pleasure. Sunday, February 19th 2 Shows @ 11am & 1pm. "Greatest bubble show on Earth." – SFGate.com
Aladdin and His Wonderful, Magical Lamp ~ San Francisco, February 25 and March 11
Children's Theatre Association's adaptation of Aladdin And His Wonderful, Magical Lamp tells the story of a poor street boy, Aladdin, who (with the help from 3 Genies, a dragon who can talk, his mischievous pet monkey, and his family) uses his wits to outsmart the evil and powerful magician, Jammal, and win the Princess Jasmine's hand in marriage. Aladdin And His Wonderful, Magical Lamp is full of fun characters, animals and music that will make for a lively, fun and heartwarming experience.
Saturday Night Astronomy Shows at Fujitsu Planetarium ~ Cupertino, most Saturdays through April 29
Learn about space and science on Saturday evenings at the Fujitsu Planetarium on the De Anza College campus. Family shows include Secret of the Cardboard Rocket, The Little Star that Could, Magic Treehouse: Space Mission, We Are Stars, This is Our Sky, and Extreme Planets.
Wheels on the Bus by Bay Area Children's Theatre ~ Oakland, January 27 – April 9
Bay Area Children's Theatre & Children's Fairyland present our newest Theatre for the Very Young production: WHEELS ON THE BUS! Climb aboard our imaginary bus for an exciting, interactive journey that examines all manner of things that go round and round. Look out the windows. What do you see? Pinwheels! Ferris wheels! Windmills! There's more to explore, as we go all around the town!
Super Soccer Stars Free Demo Classes ~ San Mateo, February 4, San Francisco, February 9, and Palo Alto, February 12
For over 16 years Super Soccer Stars has been offering classes to improve soccer skills, develop self-confidence, improve gross motor skills, and hone socialization skills in a fun, non-competitive, educational environment. Come see what 16 years of experience and the lowest child-to-coach ratios in CA can provide for you child's development! Find the closest FREE Class for Winter 2016: Recess Urban Center (SF) on Thursday, January 26th, Laurie Meadows Park (San Mateo) on Saturday, February 4th, Noe Valley Ministry (SF) on Thursday, February 9th, Mitchell Park (Palo Alto) on Sunday, February 12th.
Dance With Me with April C. Taylor ~ Alameda, Feb 10 – Jun 23
Dance With Me, a class for toddlers through pre-schoolers with an adult dancing too. DWM is a fun-filled 45-minutes of creative movement, songs, stories, and basic dance movement to engage the body and mind. With games and exercises, props, songs and music (improv too!). April will lovingly lead the way as we play, dance and explore. Fridays at 10:30am.
Family Concerts & Performances
Very First Concerts by SF Chamber Orchestra (Free) – San Mateo, February 4
Charlotte Diamond Family Concert – Fremont, February 11
Super Fun Sunday at CJM with Hullabaloo – San Francisco, February 12
Noe Valley Chamber Music Classic Kids Concert – San Francisco, February 18
Octopretzel at Freight & Salvage – Berkeley, February 25
SF Jazz Family Matinee – San Francisco, February 25
Children's Theater
Robinson Crusoe by California Theatre Center – Sunnyvale, February 4, 11
Opera for Families – Palo Alto, February 5
Charlotte's Web by Theatreworks – Walnut Creek, February 16
The Talented Clementine by Peninsula Youth Theatre – Mountain View, February 17 & 18
Willie Wonka by Children's Musical Theatre – San Jose, February 24-28
Hare & Tortoise by Marin Theatre Company – Mill Valley, February 25-March 5
Arts & Crafts
Friday Nights at OMCA – Oakland, February 3, 10, 17 & 24
Creative Family Fun at the Presidio – February 4, 5, 11, 12, 18, 19, 25 & 26
Free First Sunday at the Asian Art Museum – San Francisco, February 5
Jazz Art at Richmond Art Center – Richmond, February 18
Animals & Nature
Family Camp Weekends at Point Bonita – Sausalito, February 3-5
Budding Birders – Fremont, February 4
The Secret Lives of Newts – Sunol, February 4
Welcome to Wildlife at Peralta Hacienda – Oakland, February 11 – May 28
Curious Caterpillars at Ardenwood – Fremont, February 12
The Great Backyard Bird Count – Pleasanton, February 18
History & Culture
Free First Friday at San Mateo County History Museum (Free) – Redwood City, February 3
Lunar New Year Concert by SF Symphony – San Francisco, February 4
Free Family Programs at Forest Home Farms Historic Park (Free) – San Ramon, February 4, 11, 18, 25
Chinese New Year Celebration – Albany, February 9
Lunar New Year Family Fun Celebration – San Francisco, February 10
History Playdate: Vintage Valentines – San Francisco, February 11
Lunar New Year Celebration at Oakland Museum of CA – Oakland, February 12
Chinese New Year Celebration at Bay Area Discovery Museum – Sausalito, February 20
Science & Technology
$5 Friday at Chabot Space and Science Center – Oakland, February 3
Community Free Day at Seymour Marine Discovery Center – Santa Cruz, February 3
Marine Science Sunday at The Marine Mammal Center – Sausalito, February 12 & 26
Free Admission Day at Cal Academy – San Francisco, February 26