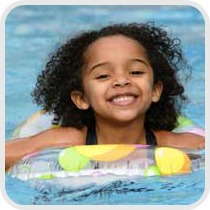 July is a great month for family fun in the Bay Area! Enjoy children's theater, family concerts, art workshops, science explorations, and nature adventures. Plus, have fun at 4th of July events, Outdoor Movies and County Fairs.
Below are just some of the many fun events happening in the Bay Area this month. Find more activities and events on our Fun Events page.
Have a fantastic July in the Bay Area!
Featured Events
Family Fun Days at the Asian Art Museum ~ San Francisco, July 5 & 19
Explore art and ideas through immersive storytelling, fun gallery activities, creative art making and more during the Asian Art Museum's Family Fun Day. Discover and play as a family! Themes and projects change regularly so visit www.asianart.org/family for more details.
The Amazing Bubble Show at Rhythmix ~ Alameda, July 12
The Amazing Bubble Man has been thrilling audiences around the world with the art, magic, science and fun of bubbles. From square bubbles to fog-filled bubbles or people inside bubbles, the Amazing Bubble Man conjures shrieks of laughter and gasps of amazement from all ages. Live bubbly accordion music will double your pleasure. 2 Shows @ 11am & 1pm. "Greatest bubble show on Earth." – SFGate.com
The Day the Crayons Quit by Bay Area Children's Theatre ~ Oakland & San Francisco, through August 23
Duncan loves to color. So you can imagine his surprise when he discovers that his crayons, ahem, want to have a word with him. The situation is urgent, and Duncan clearly needs to think out of the box! A hilarious new musical for munchkins and their families, adapted from the award-winning, New York Times bestseller, The Day The Crayons Quit, by author Drew Daywalt and illustrator Oliver Jeffers.
Curious George: Let's Get Curious! at Bay Area Discovery Museum ~ Sausalito, through September 6
Let curiosity and inquiry be your guides as you explore familiar buildings and locales from Curious George book series and television show. Key concepts in science, technology, engineering and math are woven and layered throughout the exhibit. Tinker with wheels and pulleys at a construction site, pilot your own space adventure and experiment with momentum playing a round of miniature golf.
Summer Fridays at Small Talk Cafe ~ Walnut Creek, through August 21
Nearly every Friday evening this summer we have either a movie night, ice cream social, pajama party or date night drop-off (and yes, on those nights you can leave your kiddos ages 1-6 years with us!). Small Talk Family Cafe is an enriching play space for babies and young children + coffee shop, also offering classes for little ones and private birthday parties. Check out Summer Friday event details on the web!
4th of July Celebrations (more 4th of July Fun)
4th of July Parade (Free) – Alameda, July 4
4th of July Parade (Free) – Fremont, July 4
Family Fourth (Free) – Redwood City, July 4
Rose, White and Blue Parade (Free) – San Jose, July 4
4th of July Beach Party (Free) – San Ramon, July 4
4th of July Parade and Fireworks (Free) – Sausalito, July 4
Children's Theater
Theatre in the Park (Free) – Mountain View, Palo Alto & Saratoga, July 3, 11, 18, 25
The Bremen Town Musicians by Palo Alto Children's Theatre – Palo Alto, July 8-19
Mary Poppins at Woodminster – Oakland, July 10-19
My Son Pinocchio – San Carlos, July 17-26
Mulan at Roberta Jones Junior Theatre – Santa Clara, July 28-30
Family Concerts & Performances
KidStage at Stern Grove Music Festival (Free) – San Francisco, July 5, 12, 19 & 26
Early Bird Jazz for Kids – Stanford, July 11
Circus Bella and Prescott Circus Theater (Free) – San Francisco, July 12
Unique Derique (Free) – San Francisco, July 17
JAMBand Family Festival – San Francisco, July 26
Arts & Crafts
Family Sundays at Cantor Arts Center (Free) – Stanford, July 6, 12, 19, 26
Create It, Make It, Take It at 5 Little Monkeys – Albany, Burlingame, Novato & Walnut Creek, July 7, 14, 21 & 28
MakeArt Workshop at Museum of Craft and Design – San Francisco, July 11
MOCHA Art Workshop (Free) – Alameda, July 19
FlaxArt Kids Fest (Free) – San Francisco, July 25
Animals & Nature
Children's Program at Green Gulch – Muir Beach, July 5
Family Sundown Safari at Oakland Zoo – Oakland, July 11, 18, 25
Family Bird Walk – Fremont, July 11
Campfire Nights – Hayward, July 11 & 25
WildCare Family Adventure – Sausalito, July 19
History & Culture
USS Hornet Family Live Aboard Experience – Alameda, July 10
Ohlone Village Tour – Fremont, July 11 & 19
Sommerfest – Mill Valley, July 19
Gold Rush Adventure – San Jose, July 19
Science & Technology
Star Stories at Chabot – Oakland, July 11 & 25
Marine Science Sunday (Free) – Sausalito, July 12 & 26
Full Spectrum Science – San Francisco, July 26
Kid's Air Faire at Hiller Aviation Museum – San Carlos, July 29