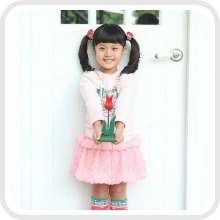 May is a great month for family fun in the Bay Area! Enjoy children's theater, family concerts, art workshops, science explorations, nature adventures and Mother's Day fun.
Below are just some of the many fun events happening in the Bay Area this month. Find more activities and events on our Fun Events page.
Have a magnificnet May in the Bay Area!
Featured Events
Disney's Mulan Jr. performed by Children's Musical Theatre ~ San Jose, April 30 – May 3
Based on the Chinese legend of Hua Mulan, as well as the 1998 Disney film of the same name, Mulan, Jr. tells the tale of a brave Chinese warrior who battles the Huns, rescues an emperor, and just happens to be a female in disguise. Featuring beloved songs from the movie, including "Honor to Us All," "I'll Make a Man Out of You," and "Reflection," Mulan, Jr. is a thrilling adventure and a comical romp, as well as a touching celebration of family and culture.
The Amazing Bubble Show at Rhythmix ~ Alameda, May 17
The Amazing Bubble Man has been thrilling audiences around the world with the art, magic, science and fun of bubbles. From square bubbles to fog-filled bubbles or people inside bubbles, the Amazing Bubble Man conjures shrieks of laughter and gasps of amazement from all ages. Live bubbly accordion music will double your pleasure. 2 Shows @ 11am & 1pm "Greatest bubble show on Earth." – SFGate.com
Fancy Nancy, The Musical by Bay Area Children's Theatre – Mill Valley, May 23 – June 7
Does it glitter? She loves it! Does it sparkle? She's thrilled. In Nancy's play world, even words can be fancy as long as they are lonnnggg . . . or French! Nancy and her dance class friends will soon perform Deep Sea Dance, their first recital! She dreams of diving into the role of an elegant mythical ocean dweller, but will she get the part? Based on the New York Times bestselling Fancy Nancy series by Jane O'Connor.
Rockin' Ropes Adventure at SF Zoo ~ San Francisco, January 17 – June 14
Calling all kids! The Zoo invites all Bay Area youngsters (4-14 years old) to enjoy the Rockin' Ropes Adventure in the Pachyderm Building. To keep everyone active and healthy for the new year, this challenging ropes course will be open on weekends and school holidays. Young visitors can zip, swing, jump, step, and slide their way through all 30 feet of fun. This challenging elevated ropes obstacle course requires an additional fee of $7 for general admission guests. To check the Rockin' Ropes schedule each week, see our Calendar of Events.
Mother's Day Celebrations (more Mother's Day fun)
Farm Moms at Ardenwood – Fremont, May 9
Almost Mothers Day Kids Concert (Free) – Redwood City, May 9
Mother's Day Art in the Park – San Rafael, May 9
Moms and Their Fans at Forest Home Farms (Free) – San Ramon, May 9
Mothers Day Farm Fun – Berkeley, May 10
Mothers Day Tea & Show at the Rabbit Hole – San Francisco, May 10
Mothers Day at BADM – Sausalito, May 10
Children's Theater
Charlotte's Web by CTC – Sunnyvale, May 2, 12
Josephine and the Sheep of Dreams by Lyricabella Productions – San Francisco, May 2-17
The Crimson Pirate by Fantasy Forum – Walnut Creek, May 7-10
Peter and the Wolf – Saratoga, May 9
Once Upon a Mattress by PYT – Mountain View, May 9-17
Alice in Wonderland by Palo Alto Children's Theater – Palo Alto, May 14-24
Family Concerts & Performances
The Greg Frisbee Show – Danville, May 1
Your Song My Song at La Pena – Berkeley, May 16
SF Jazz Family Matinee – San Francisco, May 16
Justin Roberts and the Not Ready for Naptime Players – San Francisco, May 17
Cinderella by Los Gatos Ballet – Saratoga, May 22-24
Patricia Shih Concert – San Jose, May 23
Arts & Crafts
May Day Flower Garlands at Ardenwood – Fremont, May 2
Home Depot Photo Frame Workshop (Free) – Bay Area Wide, May 2
Doing and Viewing Art at the de Young – San Francisco, May 2, 9
Family Sundays at Cantor Arts Center (Free) – Stanford, May 3, 10, 17, 24, 31
Hands On the Arts Festival – Sunnyvale, May 16
MOCHA Art Workshop (Free) – Alameda, May 17
Animals & Nature
Family Hike & Campfire – Sausalito, May 2
Children's Program at Green Gulch – Muir Beach, May 3
Wingding Family Fest – Los Altos, May 9
Sienna Ranch Family Day – Lafayette, May 10
Lambs, Kids & Piglets at Ardenwood – Fremont, May 10, 31
Birds of Prey Day at Curiodyssey – San Mateo, May 25
History & Culture
San Francisco Cinco de May Festival – San Francisco, May 2
Japanese Cultural Day at Hidden Villa – Los Altos Hills, May 3
Ohlone Village Tour – Fremont, May 3 & 23
Stanford Pow Wow – Stanford, May 8-10
Hawaii May Day Festival – Pleasanton, May 9-10
Digging Up San Jose's Past – San Jose, May 17
Hakone Matsuri Japanese Festival – Saratoga, May 17
Science & Technology
Science Day of Discovery – Lafayette, May 2
Mars Mini Mission at Chabot – Oakland, May 2
The Biggest Little Airshow – San Carlos, May 2
Electronic Arts Techtorial – Berkeley, May 3
Marine Science Sunday (Free) – Sausalito, May 10 & 24
Penguins & Pajamas Sleepover at Cal Academy – San Francisco, May 15
Maker Faire – San Mateo, May 16-17