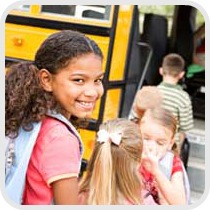 September is a great month for family fun in the Bay Area. There's still plenty of nice weather for outdoor fun great and the fall entertainment season is kicking off with festivals, concerts, theater performances, art workshops and more.
Below are just some of the many fun events happening in the Bay Area this month. Find more activities and events on our Fun Events page.
Have a wonderful September in the Bay Area!
Featured Events
Komodo Karnival at San Francisco Zoo ~ San Francisco, August 30-September 1
Join us for a Labor Day weekend extravaganza filled with classic carnival festivities… with a twist! Komodo Karnival will feature good ol' fashioned fun with a nod to Big Daddy Bahasa, our charismatic Komodo dragon. After you stop by and see him at Komodo Alley, try your luck at fun games like Crazy Ball, Ring The Bottle, Hoop Shot, Milk Can, Fat Cats, and Fish Are Jumping; you may even win a prize. After some cotton candy and a hot dog and soda, show us your strength on the Komodo High Striker. There's no better way to say farewell to summer than the Komodo Karnival!
Five Little Monkeys by Bay Area Children's Theater ~ San Francisco & Mill Valley, August 16-September 7
Those Five Little Monkeys will get into as much mischief on stage as they do in their namesake picture books by Eileen Christelow. Take cover when they make that birthday cake for Mama . . . meet up with a crocodile . . . and disappear in the store! Not to mention all that jumping! The play's all in rhyme/You'll have a great time!
Family Concerts & Performances
Joanie Leeds and the Nightlights Concert – Foster City, September 1
Concert for Kids – Sausalito, September 6
Kidchella Concert (Free) – Redwood City, September 14
Super Fun Sunday with Octopretzel at CJM – San Francisco, September 14
JAMBand Family Festival (Free) – San Francisco, September 28
Fairs & Festivals
Garin Apple Festival - Hayward, September 6
Santa Cruz County Fair – Watsonville, September 9-14
Cupertino Carnival – Cupertino, September 12-14
Children's Moon Festival  – Palo Alto, September 14
Redwood City Salsa Festival (Free) – Redwood City, September 27
Children's Theater
James and the Giant Peach by Young Peformers Theater – San Francisco, September 12-28
Ivy + Bean The Musical – Berkeley, September 28-October 26
Arts & Crafts
Family Fun Day at the Asian Art Museum (Free) – San Francisco
MakeArt Workshop – San Francisco, September 13
Family Gallery Adventure at CJM – San Francisco, September 14
Animals & Nature
Community Day at Curiodyssey (Free) – San Mateo, September 6
Farm Tours at Hidden Villa – Los Altos Hills, September 7 & 14
Family Program at UC Botantical Garden – Berkeley, September 13
Insect Blitz – Half Moon Bay, September 13
Autumn at Filoli – Woodside, September 27
Hike the Headlands – Sausalito, September 28
History & Culture
Russian Fair – Palo Alto, September 7
Costumed Living History at SF Maritime Museum – San Fransico, September 13
Antique Autos in History Park – San Jose, September 14
Living Ship Day on the USS Hornet – Alameda, July 26
Junior Engineer Day at Golden Gate Model Railroaders (Free) – San Francisco, September 20
Science & Technology
Marine Science Sunday (Free) – Sausalito, September 14, 21, 28
Market Days at the Exploratorium (Free) – San Francisco, September 20