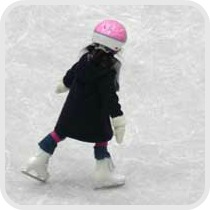 January is a great month for family fun in the Bay Area. Enjoy family concerts, children's theater, art workshops, outdoor activities and more!
Below are just some of the many fun events happening in the Bay Area this month. Find more activities and events on our Fun Events.
Have a wonderful January in the Bay Area!
Featured Event
Aladdin and His Wonderful, Magical Lamp ~ San Francisco, January 28, February 25 and March 11
Children's Theatre Association's adaptation of Aladdin And His Wonderful, Magical Lamp tells the story of a poor street boy, Aladdin, who (with the help from 3 Genies, a dragon who can talk, his mischievous pet monkey, and his family) uses his wits to outsmart the evil and powerful magician, Jammal, and win the Princess Jasmine's hand in marriage. Aladdin And His Wonderful, Magical Lamp is full of fun characters, animals and music that will make for a lively, fun and heartwarming experience.
Saturday Night Astronomy Shows at Fujitsu Planetarium ~ Cupertino, most Saturdays through April 29
Learn about space and science on Saturday evenings at the Fujitsu Planetarium on the De Anza College campus. Family shows include Secret of the Cardboard Rocket, The Little Star that Could, Magic Treehouse: Space Mission, We Are Stars, This is Our Sky, and Extreme Planets.
Wheels on the Bus by Bay Area Children's Theatre ~ Oakland, January 27 – April 9
Bay Area Children's Theatre & Children's Fairyland present our newest Theatre for the Very Young production: WHEELS ON THE BUS! Climb aboard our imaginary bus for an exciting, interactive journey that examines all manner of things that go round and round. Look out the windows. What do you see? Pinwheels! Ferris wheels! Windmills! There's more to explore, as we go all around the town!
Family Concerts & Performances
Opera for Families – Palo Alto, January 7
Alphabet Rockers at Freight & Salvage – Berkeley, January 14
Peter and the Wolf – Palo Alto, January 21
Children's Theater
Just So Stories by California Theatre Center – Sunnyvale, January 14, 21, 28
The Monkey King by Peninsula Youth Theatre – Mountain View, January 20, 21
Cinderella by Palo Alto Children's Theatre – Palo Alto, January 21 & 22
Pippi Longstocking by Bay Area Children's Theater – Berkeley & San Francisco, January 22 – March 19
Arts & Crafts
Make Your Own Butterfly at Ardenwood – Fremont, January 7
Kids Workshop at Home Depot (Free) – Bay Area-wide, January 7
Art Fiesta at CJM – San Francisco, January 8
MakeArt Family Day – San Francisco, January 14
Friday Nights at OMCA – Oakland, January 20 & 27
Lunar New Year Community Day (Free) – San Jose, January 28
Animals & Nature
Family Camp Weekends at Point Bonita – Sausalito, January 6-8
Farm Tours at Hidden Villa – Los Altos Hills, January 7, 8, 14, 15, 21 & 22
Lovely Ladybugs at Redwood Canyon – Oakland, January 8
Bird Count for Kids – Fremont, January 21
Family Night Hike and Campfire – Sausalito, January 21
Amphibian Encounter – Hayward, January 29
History & Culture
Free First Friday at San Mateo County History Museum (Free) – Redwood City, January 6
Free Family Programs at Forest Home Farms Historic Park (Free) – San Ramon, January 7, 14, 21 & 28
Ohlone Village Site Tour – Fremont, January 14
Three Kings Day Party at Children's Discovery Museum – San Jose, January 14
Model Railroad Show – Walnut Creek, January 14, 15
Science & Technology
$5 Friday at Chabot Space and Science Center – Oakland, January 6
Community Free Day at Seymour Marine Discovery Center – Santa Cruz, January 6
The Physics Show – Los Altos, January 7, 8, 21 & 22
Community Day at Curiodyssey (Free) – San Mateo, January 8
Marine Science Sunday at The Marine Mammal Center – Sausalito, January 8 & 22
Penguins & Pajamas Sleepover at Cal Academy – San Francisco, January 28