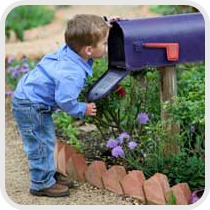 Bay Area Kid Fun publishes a monthly electronic newsletter highlighting upcoming activities, including seasonal and holiday events, for children and families. View our current newsletter.
In addition, each Thursday we send a brief email highlighting fun activities for the upcoming weekend.
If you'd like to receive the Bay Area Kid Fun monthly newsletter and weekend highlights, simply enter your email address in the box below or send your request to jamie@bayareakidfun.com.
If our newsletters don't arrive in your inbox, please check your spam folder.