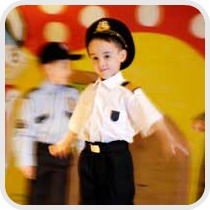 Below are fun upcoming events for kids and families in the San Francisco Bay Area. This list is updated daily so check back often.
Follow Bay Area Kid Fun on Facebook for additional Bay Area highlights.
If you'd like to receive the Bay Area Kid Fun free Monthly Newsletter and Weekend Highlights, just enter your email address in the box to the left or send your request to jamie@bayareakidfun.com.
IlluminOdyssey – A Winter Light Experience for Kids ~ San Mateo, November 10 – January 7
Electrify your child's imagination at CuriOdyssey's spectacular light exhibition. Be amazed and thrilled by fascinating works of interactive luminosity and kid-friendly, glowing art. Explore our radiant sculpted forest, alive with roaming beams of brilliance. Move and stack gleaming objects, play with projections, make filtered light and shadow art. Admission to IlluminOdyssey is free for members and included with admission to CuriOdyssey.
Willy Wonka by Bay Area Children's Theatre – Berkeley and San Francisco, November 10 – January 21
Bay Area Children's Theatre celebrates the holidays with a musical treat for the whole family, a version of Roald Dahl's Willy Wonka specially written for young audiences, based on Dahl's timeless book, Charlie and the Chocolate Factory, and featuring tunes from the original Gene Wilder movie. Follow the adventures of Charlie Bucket, as he finds a winning ticket to tour the chocolate factory owned by the eccentric Willy Wonka. Recommended for ages 5 and up.
The Night Fairy by Bay Area Children's Theatre ~ Berkeley, October 27-December 30
In its first play of the season for older children (age 8 and up), Bay Area Children's Theatre presents The Night Fairy, the story of feisty young Flory, who faces dangers in the garden by using her wits, summoning her courage, and learning to give and take with the fascinating but often forbidding creatures she meets. By John Glore from the book of the same name by Newbery Medal winner Laura Amy Schlitz.
Measurement Rules – Bay Area Discovery Museum ~ Sausalito, through January 7
Bring the family to Measurement Rules, our newest exhibit at the Bay Area Discovery Museum. Going beyond traditional measuring tapes and vessels, Measurement Rules is an interactive exhibit that uses new units such as apples and pennies to measure height and brings measurement to life with balancing scales, odometers, 3-D imaging, foot rulers, and more. Explore math in a whole new way, now until January 7, 2018. Measurement Rules was created by the Children's Museum of Pittsburgh.
Elephant & Piggie's We Are in a Play! by Bay Area Children's Theatre ~ San Francisco and Sunnyvale, November 24 – January 14
Expect happy high jinks galore—and a wonderful time, with music and rhyme—as Mo Willems' two most unlikely pals cavort through the joys and trials of friendship in Elephant & Piggie's "We Are in a Play!" Back by popular demand at BACT for the holidays! Just announced: coming to Sunnyvale in January, too.
Celebrate the Holidays – December at Bay Area Discovery Museum ~ Sausalito, December 1-31
Visit live reindeer, meet Santa, explore winter-themed projects, like building ice castles, all at the Bay Area Discovery Museum this winter. Each week in December, BADM has something new for kids and families to explore. Buy general admission tickets online for our holiday events or purchase a membership and visit each weekend in December – 3 visits pay for a Family Membership!
First Friday Family Nights at Curiodyssey ~ San Mateo, January 5
Swing into the weekend with music, science, food and fun! On the first Friday of every month, from 5 p.m. until 8 p.m., parents and kids celebrate together at CuriOdyssey. Dance to live music and enjoy a cash bar while the kids play with seriously fun science exhibits. Dinner can be purchased onsite. Come together as a family, meet here, or visit early and stay late. First Friday Family Night admission is free for members and included with admission to CuriOdyssey. First Friday of Every Month: Jan 5, Feb 2, Mar 2, May 4, Jun 1, Jul 6, Aug 3, Sep 7.
December
Aladdin at the Orpheum – San Francisco, November 1-January 7
Annie by Berkeley Rep – Berkeley, November 10-December 23
Old MacDonald: Beyond the Farm – San Francisco and Berkeley, November 11 – March 18
Around the World in 80 Days – Mountain View, November 29 – December 31
Madeline's Christmas in a Play by Palo Alto Children's Theater – Palo Alto, November 30 – December 17
Brickshow 2017 – San Leandro, December 9-January 7
Community Day at Curiodyssey – San Mateo, December 13
Hanukkah Celebration – Palo Alto, December 14
Family Night at OMCA – Oakland, December 15
SPCA Puppy Movie Night – San Francisco, December 15
Planetarium Shows at Fujitsu Planetarium – Cupertino, December 16
Solstice Family Fun at Hidden Villa – Los Altos Hills, December 16
The Amazing Bubble Show – Palo Alto, December 16
Family Jazz Matinee – San Francisco, December 16
The Art of Magic – San Jose, December 16
Victorian Card Making – San Ramon, December 16
Kids Night at the Museum – Santa Rosa, December 16
The Gingerbread Boy by Palo Alto Children's Theatre – Palo Alto, December 16 & 17
Home Alone Movie with Live Orchestra – San Francisco, December 16-20
Once Upon Your Mind Family Improv – Oakland, December 17
Sleeping Beauty Panto – San Francisco, December 19-31
Guide Dogs for the Blind Graduation – San Rafael, December 23
Full Spectrum Science at the Exploratorium – San Francisco, December 24
Marine Science Sunday at The Marine Mammal Center – Sausalito, December 24
Community Free Day at CJM – San Francisco, December 25
New Year's Bell Ringing Celebration – San Francisco, December 31
Street Magic Live Family Matinee – San Francisco, December 31
Noon Year's Eve at Bay Area Discovery Museum – Sausalito, December 31
See next month's events…