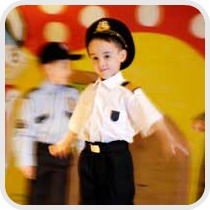 Below are fun upcoming events for kids and families in the San Francisco Bay Area. This list is updated daily so check back often.
Follow Bay Area Kid Fun on Facebook and Twitter for additional Bay Area highlights.
If you'd like to receive the Bay Area Kid Fun free Monthly Newsletter and Weekend Highlights, just enter your email address in the box to the left or send your request to jamie@bayareakidfun.com.
Goodnight, Goodnight, Construction Site the Musical by Bay Area Children's Theatre ~ Oakland & San Francisco, June 25 – August 28
Bedtime is approaching, and this team of construction vehicles needs to get their rest. But Crane Truck is afraid of the dark, Cement Mixer takes too long with bath time, and Dump Truck just isn't sleepy! Excavator, their fearless – but tired – leader, finds that preparing for bed is a job in itself! Will they ever get some shut-eye before tomorrow's day of work? A world premiere musical based upon the best-selling book! Appropriate for all ages!
July
Sunday Funday at JCC – Palo Alto, June 19-August 28
The Little Mermaid by Berkeley Playhouse – Berkeley, June 23 – July 31
Alice in Wonderland by San Carlos Children's Theater – San Carlos, July 22-31
Thoroughly Modern Millie by San Carlos Children's Theater – San Carlos, July 22-31
Shakespeare in the Park (Free) – Cupertino, July 23-August 7
Create It, Make It, Take It at Five Little Monkeys – Albany, Burlingame, Novato, Walnut Creek, July 26
Nature Explores at the Gardens and Heather Farms – Walnut Creek, July 26-August 30
Sundown Safari Sleepover at Oakland Zoo – San Francisco, July 30
Shark Week at Aquarium of the Bay – San Francisco, July 30-August 7
Berkeley Kite Festival (Free) – Berkeley, July 30-31
Treasure Island Flea – San Francisco, July 30-31
Rockridge Ice Cream Tour – Oakland, July 31
KidStage at Stern Grove (Free) – San Francisco, July 31
Nature in the Garden at Filoli – Woodside, July 31
August
Create It, Make It, Take It at Five Little Monkeys – Albany, Burlingame, Novato, Walnut Creek, August 2, 9, 16
Free First Friday at San Mateo County History Museum – Redwood City, August 5
The Jungle Book by Playful People – San Jose, August 5-6
Sundown Safari Sleepover at Oakland Zoo – San Francisco, August 6, 13, 20
Guide Dogs for the Blind Graduation Ceremony (Free) – San Rafael, August 6 & 20
Children's Program at Green Gulch – Sausalito, August 7
Rockridge Ice Cream Tour – Oakland, August 7, 14, 21, 28
Storytime and Garden Walk at SF Botanical Garden – San Francisco, August 7 & 21
Nature in the Garden at Filoli – Woodside, August 7 & 21
101 Dalmatians by CMTSJ – San Jose, August 11-14
Preschool Performance Series: The Bubble Lady – Danville, August 12
Teen Science Night at California Academy of Sciences (Free) – San Francisco, August 12
Kids 'n Fun Festival – Cupertino, August 13
Gravenstein Apple Fair – Sebastopol, August 13-14
Shakespeare in the Park (Free) – Redwood City, August 13-28
Origami Palooza – San Francisco, August 14
Marine Science Sunday at The Marine Mammal Center – Sausalito, August 14 & 28
Walnut Creek Model Railroad Society Weekend Show – Walnut Creek, August 19
Kidchella: Big Time Tot Rock (Free) – Redwood City, August 21
Sunday Streets (Free) – San Francisco, August 21
Italian Family Festa – San Jose, August 27
Treasure Island Flea – San Francisco, August 27-28
See next month's events…