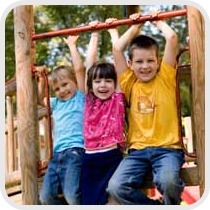 Camp provides experiences that will benefit your child into adulthood and let's not forget – camp is really fun!
Look forward to seeing your children become more confident, independent and responsible as they make new friends and learn important skills.
A huge variety of summer camps are offered in the Bay Area. Click on the categories below to find fun and enriching camps for children of all ages and interests.
Zero-in on the camps closest to you with our San Francisco, North Bay, Peninsula, South Bay and East Bay summer camp directories.
Check out Winter Holiday, February, and Spring camps offered during school breaks.
Visit our sister site Kids Camp Fun to learn how to choose the right camps for your children.