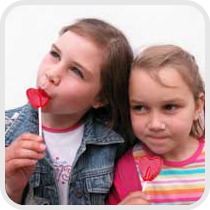 Check out these great opportunities for family fun for the weekend of February 16-19.
Enjoy children's theater, family concerts, art workshops, science explorations, nature adventures and more!


Friday, February 16
Math is Amazing! ~ Los Altos Hills
Internationally acclaimed magician and educator, Bradley Fields, captivates students with his famous magic illusions, and turns them into the power and the beauty of Math! The show promotes math skills through visuals, history, language and world-class entertainment. By integrating math concepts with vocabulary, geography, and everyday problem-solving, students of different interests and learning styles are able relate to math in new ways. With large multimedia projections, stage illusions, comedy, drama, and audience interaction, MatheMagic!® plays with great success, and kids leave the theatre with the enthusiasm to discover the Magic of Math!
Lunar New Year Fair on Main Street – Cupertino
Stink by Peninsula Youth Theatre – Mountain View
Friday Nights at OMCA – Oakland
Teddy Bear's Picnic – San Francisco
Saturday, February 17
Children Discovery Museum's Lunar New Year Celebration ~ San Jose
Celebrate the year of the dog with lively music, colorful dances, culturally-rich art activities, and furry friends at Children's Discovery Museum on February 17 and 18. www.cdm.org.
SWOOP! Drone Racing and Raptors in Flight ~ San Mateo
See drones dodge and dart at dizzying speeds as they race through CuriOdyssey's cavernous Redwood Hall. Talk with experienced drone pilots about aeronautical exploits. Watch raptors soar through the sky and perform daring feats with Falconer, Kenny Elvin. Meet CuriOdyssey's raptors up close and learn the science of their flight. February 17–19, 10am-4pm. Info and tickets.
Year of the Dog Celebration at Habitot – Berkeley
Lunar New Year Celebration – Berkeley
Meet the Bunnies – Fremont
Hidden Villa Open House – Los Altos Hills
Zoo Kids at Oakland Zoo – Oakland
MatheMagic Show – Palo Alto
Sesame Street Pop Up Tour – San Francisco
Lunar New Year Community Day – San Jose
Amphibian Ramble – Sunol
My Furry Valentine at Lindsay Wildlife Experience – Walnut Creek
Sunday, February 18
Beautiful Oops! performed by Bay Area Children's Theatre ~ Berkeley
"A torn piece of paper is just the beginning" in Beautiful Oops!, Bay Area Children's Theatre's original, immersive musical theatre experience in which audience members are invited to help the actors turn accidents into creative successes. Inspired by Barney Saltzberg's imaginative book. Join us starting January 19th at BACT Berkeley Center for the world premiere of this colorful and imaginative musical performed by professional adult actors. Recommended for ages 3 and up.
Old MacDonald: Beyond the Farm – Berkeley
Great Backyard Bird Count – Pleasanton
Lunar New Year Celebration at the Asian Art Museum – San Francisco
Storytime and Garden Walk – San Francisco
Quilt and Textile Museum Community Open House – San Jose
Monday, February 19
Celebrate Chinese New Year at the Bay Area Discovery Museum ~ Sausalito
Celebrate the vibrant traditions of the Chinese New Year with a full schedule of family-friendly programming and performances at the Bay Area Discovery Museum. Children can experience the magic of lion dancers, witness a martial arts demonstration, make their own lantern in BADM's high-tech Fab Lab, and much more! This annual event is presented in partnership with the Marin Chinese Cultural Association. For the full schedule of events, visit BayAreaDiscoveryMuseum.org/cny.
Dog Film Festival – Larkspur
Raptor Rally at Lindsay Wildlife Experience – Walnut Creek