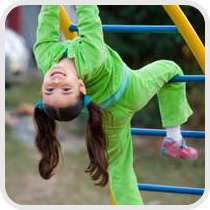 Check out these great opportunities for family fun for the weekend of January 20-22.
Enjoy children's theater, family concerts, art workshops, science explorations, nature adventures and more!


Friday, January 20
The Monkey King by Peninsula Youth Theatre – Mountain View
Zoovie Night at Oakland Zoo – Oakland
Chitty Chitty Bang Bang by All About Theatre – Santa Cruz
Free Friday at Lindsay Wildlife Museum – Walnut Creek
Saturday, January 21
Saturday Night Astronomy Shows at Fujitsu Planetarium ~ Cupertino
Learn about space and science on Saturday evenings at the Fujitsu Planetarium on the De Anza College campus. Family shows include Secret of the Cardboard Rocket, The Little Star that Could, Magic Treehouse: Space Mission, We Are Stars, This is Our Sky, and Extreme Planets.
Bird Count for Kids – Fremont
Nature Games & Crafts at Hidden Villa – Los Altos Hills
Peter and the Wolf – Palo Alto
Family Concert with SF Chamber Orchestra (Free) – San Francisco
Family Nature Crafts at Cal Academy – San Francisco
Chinese New Year Mini Parade (Free) – San Francisco
Beginning Juggling (Free) – San Jose
Guide Dogs for the Blind Graduation – San Rafael
Free Family Programs at Forest Home Farms Historic Park (Free) – San Ramon
Campfire Program at Sonoma State Historic Park – Sonoma
Just So Stories by California Theatre Center – Sunnyvale
Sunday, January 22
Pippi Longstocking by Bay Area Children's Theatre ~ Berkeley
Annika and Tommy's new neighbor Pippi Longstocking has crazy red pigtails, a pet monkey named Mr. Nilsson, and a tendency to get caught up in one outrageous adventure after another! Whether she's fending off burglars, wrestling a circus strongman, or sailing away on a pirate ship, Pippi wins over even the sternest of hearts in this rollicking musical adaptation of Astrid Lindgren's beloved book. Recommended for age 5 and up.
Holiday Barn Stomp at Ashkenaz – Berkeley
Family Program at UC Botanical Gardens – Berkeley
Ohlone Village Site Tour – Fremont
The Physics Show – Los Altos
Sunday Special with Bob Kann – Mill Valley
Family Concert with SF Chamber Orchestra (Free) – Oakland & San Mateo
Cinderella by Palo Alto Children's Theatre – Palo Alto
Free Community Day at the Exploratorium (Free) – San Francisco
Creative Family Fun at the Presidio (Free) – San Francisco
Kanbar Kids Abadá Capoeira Marin – San Rafael
Marine Science Sunday at The Marine Mammal Center – Sausalito