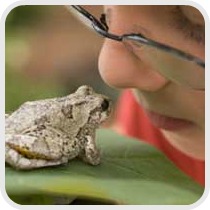 Check out these great opportunities for family fun for the weekend of February 24-26.
Enjoy children's theater, family concerts, art workshops, science explorations, nature adventures and more!


Friday, February 24
Dance With Me with April C. Taylor ~ Alameda
Dance With Me, a class for toddlers through pre-schoolers with an adult dancing too. DWM is a fun-filled 45-minutes of creative movement, songs, stories, and basic dance movement to engage the body and mind. With games and exercises, props, songs and music (improv too!). April will lovingly lead the way as we play, dance and explore. Fridays at 10:30am.
Friday Nights at OMCA – Oakland
Penguins & Pajamas Sleepover at Cal Academy – San Francisco
Willie Wonka by Children's Musical Theatre – San Jose
Saturday, February 25
Aladdin and His Wonderful, Magical Lamp ~ San Francisco
Children's Theatre Association's adaptation of Aladdin And His Wonderful, Magical Lamp tells the story of a poor street boy, Aladdin, who (with the help from 3 Genies, a dragon who can talk, his mischievous pet monkey, and his family) uses his wits to outsmart the evil and powerful magician, Jammal, and win the Princess Jasmine's hand in marriage. Aladdin And His Wonderful, Magical Lamp is full of fun characters, animals and music that will make for a lively, fun and heartwarming experience.
Octopretzel at Freight & Salvage – Berkeley
Marsh Meander at Coyote Hills – Fremont
Nifty Newts – Hayward
A Morning with Children's Author and Illustrator Todd Parr – Palo Alto
SF Jazz Family Matinee – San Francisco
InsectPalooza Family Science Day (Free) – San Francisco
Free Family Programs at Forest Home Farms Historic Park (Free) – San Ramon
I Don't Want to Go to Bed by California Theatre Center – Sunnyvale
Sunday, February 26
Pippi Longstocking by Bay Area Children's Theatre ~ San Francisco
Annika and Tommy's new neighbor Pippi Longstocking has crazy red pigtails, a pet monkey named Mr. Nilsson, and a tendency to get caught up in one outrageous adventure after another! Whether she's fending off burglars, wrestling a circus strongman, or sailing away on a pirate ship, Pippi wins over even the sternest of hearts in this rollicking musical adaptation of Astrid Lindgren's beloved book. Recommended for age 5 and up.
Early Animal Tracks at Tilden – Berkeley
Hare & Tortoise by Marin Theatre Company – Mill Valley
The Snow Queen by Palo Alto Children's Theatre – Palo Alto
Free Admission Day at Cal Academy (Free) – San Francisco
Creative Family Fun at the Presidio (Free) – San Francisco
Kanbar Kids Josh McIntosh – San Rafael
Marine Science Sunday at The Marine Mammal Center – Sausalito