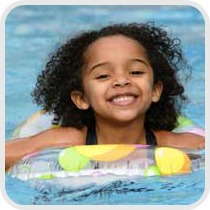 Check out these great opportunities for family fun for the weekend of June 30 – July 4.
Enjoy children's theater, family concerts, art workshops, science explorations, nature adventures and more!


Friday, June 30
Outdoor Movie Night: The Secret Lives of Pets – Hayward
Movie in the Park: Pete's Dragon – Oakland
Ka-Hon Concert – San Francisco
Pier 39 Movie Night: The Parent Trap – San Francisco
Saturday, July 1
Daniel Tiger's Neighborhood: A Grr-ific Exhibit ~ Sausalito
Daniel Tiger's coming to the Bay Area Discovery Museum! Based on the award-winning PBS Kids television series, this exhibit invites children to enter the world of Daniel Tiger and friends to explore the Neighborhood. The exhibit brings to life themes presented in the PBS series such as community, communication, and emotions, which enables young children to understand their feelings and those of their neighbors. Recommended for ages 2 to 6.
Rockridge Ice Cream Tour – Oakland
Afternoon Art at Mission Art – San Francisco
Marin County Fair – San Rafael
Jazz for Kids – Stanford
Sunday, July 2
Family Program at Green Gulch – Muir Beach
Alameda County Fair – Pleasanton
Sing Along at The Castro: Sound of Music – San Francisco
Monday, July 3
Freedom Festival Torchlight Parade (Free) – Benicia
Oakland A's Fireworks – Oakland
Chalk Full of Fun on the Square – Redwood City
3rd of July Celebration (Free) – Richmond
Tuesday, July 4 (more 4th of July Fun)
4th of July at Berkeley Marina (Free) – Berkeley
4th of July Jubilee (Free) – Concord
July 4th Festivities (Free) – Cupertino
Kiwanis July 4th Parade (Free) – Danville
4th of July Parade (Free) – Fremont
Ol' Fashioned 4th of July Parade (Free) – Half Moon Bay
Fourth of July at Civic Center (Free) – Los Gatos
4th of July Parade and Celebration (Free) – Menlo Park
Red, White and Boom (Free) – Milpitas
4th of July Concert and Fireworks (Free) – Pleasanton
Old Fashioned Fourth – Redwood City
Rotary Fireworks (Free) – San Jose
All City Picnic & Fireworks Extravaganza (Free) – Santa Clara
Red, White and Boom (Free) – Santa Rosa
4th of July Parade and Fireworks (Free) – Sausalito