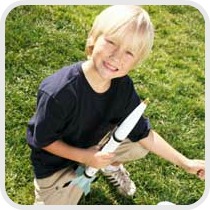 Welcome to the South Bay Summer Camp Guide where you will find fun and enriching camps for children of all ages and interests.
Look forward to seeing your children become more confident, independent and responsible as they make new friends and learn important skills.
Camp Edmo ~ Cupertino
Get more out of camp this summer! Camp Edmo is for kids pre-K—entering 4th grade to explore, create, have fun and grow. Thanks to our college-graduate Camp Directors and "Vibe" program, campers build curiosity and life skills! Our hands-on Arts & Science, Nature and Animation activities are designed by Edventure More in partnership with the California Academy of Sciences and Children's Creativity Museum.
Camp EdTech ~ Cupertino
Make what you play. Play what you make. Camp EdTech teaches entering 5th – 8th graders how to create their own apps, video games, digital movies, photographs, graphic designs, circuitry, and animations. Taught by industry pros and designed by Edventure More in partnership with the Children's Creativity Museum, the Bay Area's premier digital arts museum! Each week features camper challenges, outdoor recreation, life skills program and end-of-the-week movie premiers and gallery showings.
Camp Galileo ~ Cupertino, San Jose, Saratoga, Sunnyvale
Designed to inspire budding innovators, our award-winning camps liberate pre-K – 5th graders to explore and create without fear of mistakes. The experience is profound—and it's a blast. Weekly themes combine art, science and outdoor activities into whimsical narratives that keep kids giggling and engaged. Summer 2014's themes are Adventures Down Under, Galileo Road Trip, The Incredible Human Body and Leonardo's Apprentice. Extended care from 8 am – 6 pm. Optional healthy lunch program. Visit www.galileo-camps.com or call 1-800-854-3684.
Galileo Summer Quest ~ Saratoga, Sunnyvale
At Galileo Summer Quest, 5th – 8th graders choose one of 13 majors, then spend an entire week realizing their personal vision. Surrounded by exceptional instructors, professional tools and materials and eager collaborators, campers get to pick a passion and go deep exploring it. Majors include Video Game Design, Chefology, Go-Kart Builders and Fashion Design. Extended care from 8 am – 6 pm. Optional healthy lunch program. Visit www.galileo-camps.com or call 1-800-854-3684.
iD Tech Camps ~ Santa Clara
Develop a mobile app, learn to code in C++/Java/iOS, create a video game, mod in Minecraft, or make a movie. Imaginations soar as ages 7-17 transform interests into projects of their own. Beginner to advanced students collaborate with friends and develop problem-solving and technical skills, gaining confidence and a competitive advantage. Weeklong day and overnight STEM summer programs held at over 100 prestigious universities nationwide including Santa Clara, Stanford, UC Berkeley, SFSU, St. Mary's College, Cal State East Bay, Sac State, Princeton, and others. Fun, project-based learning in small classes (8:1 student to instructor ratio, guaranteed) led by tech-savvy staff. Accredited Continuing Education Units available. Also, teen-only iD Tech Academies, all-girls Alexa Cafe (10-15), and iD Tech Mini (6-9) with half day option.
Delphi Academy Summer Camp ~ Campbell
Academics – Athletics – Arts – Adventure! Campers come to Delphi Summer Camp from the Bay Area and around the world for fun and learning. Morning academics keep campers' minds active and learning. Learn something new, experiment in the science lab or get help in an area of difficulty. Afternoon activities and adventurous excursions keep the fun going all summer long and include: swimming, day trips around the Bay Area, horseback riding, kayaking, biking and camping trips to amazing locations. We've been giving kids their best summer ever since 1986. See our 2014 calendar at bestsummerever.org.
Camp Jano India ~ Santa Clara
Celebrate Indian culture, languages, arts, festivals, literature, cuisine, and leaders. Weekly themes are brought to life through related arts, games, projects, stories and theatre in a very unique, exciting, creative, interactive and structured style. A very unique and memorable experience that kids will want to repeat! Mornings are spent with the Hindi language at the child's level while incorporating the weekly theme. Afternoons provide the cultural elements taught in an interactive and engaging style with special emphasis on drama. Online Registration at www.JanoIndia.org or call (650) 493-1566. Sponsored by US Hindi Foundation(USHF), an educational 501c(3) non profit.
The Tech Summer Camps – Powered by Galileo ~ San Jose
The Tech Summer Camps (4th – 8th graders): More than 20 science and technology classes for aspiring innovators at The Tech Museum of Innovation in San Jose. Extended care from 8 am – 6 pm. Optional healthy lunch program. Register by February 28 and save $20 per week. To sign up or learn more, visit www.galileo-camps.com or call 1-800-854-3684.
TechKnowHow Computer and Robotics Camps ~ Locations from San Francisco to San Jose and now more East Bay Locations!
High-quality, fun and educational classes in LEGO® projects with motors, K'NEX®, NXT® Robotics, Arduino, iPad® Movie Making and Game Design. For students ages 5 -16. Many convenient locations, with classes starting at $220/week for HALF day camps and $385/week for FULL day sessions. Celebrating 20 years in the Bay Area!
Ace Academics ~ Saratoga
Ace Academics mission is to develop and support excellent thinking, speaking, and writing skills to enhance academic performance by fortifying language arts, and to encourage the effective self-expression skills necessary to demonstrate mastery. Our programs are designed to demystify the art of the written and spoken word to Express Yourself! with confidence.
Summer Sports Camp at Silver Creek Sportsplex ~ San Jose
Choose Soccer, Baseball, Fastpitch Softball, Badminton, Roller Hockey or Lacrosse for expert instruction in a fun environment. State-of-the-art, air-conditioned facility and an outstanding program for ages 7-14!
Bald Eagle Ultimate Summer Camp ~ Mountain View
June 10th – July 19th. Open the week of July 4th! For kids entering K – 8th grade. Take advantage of Early Bird Registration Discounts exp. Feb. 15th. Only Day Camp endorsed by the Positive Coaching Alliance.
California Sports Center ~ San Jose, Santa Clara, Sunnyvale
Your kids will develop a love for active learning in gymnastics, dance, and swimming camps at California Sports Center (CSC)! Week-long summer day camps run from June 16th – August 15th, and you can choose your camp weeks and location. Half and full-day campers will enjoy a unique and challenging week focused on skill development and sports-specific knowledge — all in a positive, social, and safety-conscious environment.
Spartans Sports Camp ~ Mountain View
Spartans Sports Camp offers multi-sport, week-long sessions for boys and girls in grades 2-6 as well as sport-specific sessions for grades 5-9. There are also strength and conditioning camps for grades 6-12. New this year are cheerleading camps for grades PreK-8. Camps begin June 9th and run weekly through August 1st at Mountain View High School. The camp is run by MVHS coaches and student-athletes and all proceeds benefit the MVHS Athletic Department. Lunch and extended care are available for your convenience.
Extended Year De Anza College ~ Cupertino
The De Anza College Summer Enrichment Program for Kids and Teens is designed for students entering 1st through 10th grades. Classes are for students performing academically at or above grade level. Popular course topics include Algebra, Astronomy, Basketball, Chemistry, Geometry, Java Programming, Physics, Robotics, Video Game Creation and much more. Our credentialed instructors come from local colleges, universities, public and private high schools, middle and elementary school districts throughout California.
Dance Camps at Silver Creek Sportsplex ~ San Jose
Fun for kids ages 3-8 at Silver Creek Sportsplex! Presented by Dance Force Kids.
Athena Camps – Sports, Creativity & Girl Power Summer Camp ~ Willow Glen (San Jose), Los Altos
Athena Camps is an amazing girl-power summer day camp for girls ages 6-11, thoughtfully designed to build confidence via strong female role models trained to facilitate affirming group discussions, empower through sports, and inspire creativity. 2014 Sports include: Tennis & Volleyball, Soccer & Basketball, and Yoga & Running. Weekly Creative Art Themes: Unleash Your Happiness, Connect & Communicate, and Love & Express Yourself. Located in San Jose and Los Altos. 7 unique weeks, June 9 – August 1, 2014. 9am-4pm with extended care available. Learn more about Athena Camps at www.AthenaCamps.com
Sugarloaf Farm Horsemanship Summer Camps ~ Gilroy
Sugarloaf Farm offers a week long camp, 9am – 4pm, that allows the young horse lover to spend time riding horses and learning how to take care of them. Each camper receives a daily private riding lesson from a qualified British Horse Society instructor. Every afternoon is filled with fun activities including carriage rides, pony club games, arts and crafts and of course on the final day a show! Visit http://www.sugarloaffarm.com for more information.
Bay Area Summer Enrichment Camp ~ Sunnyvale
This summer design, program, and play your own computer games! Our curriculum takes advantage of the visual and interactive nature of making games so that students learn by experimenting. Students in our classes learn programming fundamentals in Python – a powerful but easy to learn language. We offer small class sizes with experienced teachers. Our course is for any rising 7th, 8th, and 9th grade students. Take your education to new heights with BASE Camp!
College 4 Kids at West Valley College ~ Saratoga
Looking for a great academic enrichment program in the South Bay for middle school students? College 4 Kids offers an array of academic and elective courses for students entering 6th thru 9th grade in the fall. Our program offers exciting, challenging and creative curriculum in math, science, language arts, drama, digital art, animation, business, robotics, electronics, and sports. All of the classes are taught by credentialed and/or highly trained instructors. Check out our new classes and format for this summer.
Camp Imagineerz ~ Mountain View, Los Altos
Camp Imagineerz is a summer day camp in Mountain View. Our goal is to help children become positive and confident makers. No matter what the roadblock, our campers learn to say 'i-imagine, i-can, i-do'. As children solve challenges, perform fun skits, and build exciting creations at camp, they discover that with an i-can attitude, you can achieve what you set your mind to.
Destination Science ~ Los Altos, Los Gatos, Milpitas, Palo Alto, San Jose, Santa Clara, Saratoga, Sunnyvale
The Fun Science Day Camp where kids ages 5-11 get to have "Aha!" moments of creativity and discovery while building and playing with unique take-home toys, astonishing gadgets, and fantastic gizmos. Our top notch, enthusiastic educators and leaders make STEM learning an adventure! 2014 Topics: Astronaut Training… Moon Mission 2014!, Robot Mania & Mysterious Techno Detectives, Rocking Gizmos & Rolling Gadgets, Curious Creatures and The Grossology Zone! 888.909.2822 www.destinationscience.org
Communication Academy ~ Cupertino, Palo Alto, Peninsula & East Bay locations
What is the number one skill in life? Communication! Grade K-12 students can join our spring and summer camps in Public Speaking, Debate, Writing, Reading and Math Olympiad. These activity-based half and full day camps keep students engaged, all while learning and having fun. Students need communication skills to improve their self-confidence and stand out in school, career and life. Our instructors are all accomplished college professors, Speech and Debate coaches, teachers, published authors, and competitive math coaches.
Euro School of Tennis: Spring & Summer Camps ~ Campbell, Cupertino, San Jose, Santa Clara, Sunnyvale
We create a safe and entertaining atmosphere where sportsmanship and teamwork is emphasized. Our highly-trained staff strives to improve and motivate every participant. Campers will meet new friends and have a blast playing tennis. All tennis levels welcomed. Ages 6-14. Tennis / Multi-sports camps start in June.
Steve & Kate's Camp ~ Los Gatos, San Jose, Sunnyvale
Our camp conforms to kids, not the other way around. Campers choose activities such as stop motion animation, soccer in an inflatable stadium, rock climbing, bread-making, knitting with bamboo needles, crafting new clothes and accessories, music recording in custom vocal booths, and pie throwing, all good for your child's resumé. Two ways to play: Day Passes – Buy any number of days and use them anytime. Membership – One fee covers the entire summer. Visit www.steveandkatescamp.com or call (415) 389-KIDS.
Saint Francis Sports Camp ~ Mountain View
The Saint Francis Sports Camp is structured to provide each youngster with a variety of learning experiences. Our goal is to give group and individual instruction in a number of sports, while also teaching teamwork and good sportsmanship. The staff of the Sports Camp will work diligently to provide an active learning environment, while also emphasizing the positive development of each youngster's self-esteem. Advanced Camps, swim lessons and after camp care is available.
Children's Musical Theater ~ San Jose
CMT, Silicon Valley's most acclaimed theater camp, offers three two-week musical theater camps for ages pre-k through high school. Dates are June 17-July 2, July 9-July 24 and July 28-August 12. Learn with the Bay Area's premiere acting, dance and voice instructors while having FUN! Camp is a great way for beginners to learn the basics and for all levels to grow as a performer. Each session ends with a performance for family and friends. As needed, we offer before-and after-camp child care in a creatively active environment. Stage your Dream at CMT this summer! Register today at www.cmtsj.org/camp
Imagineering Summer Camp by Wizbots ~ Cupertino, Fremont, Hillsborough, Los Altos, Menlo Park, Mountain View, Palo Alto, San Carlos
ROBOTS + IMAGINATION + ENGINEERING = FUN! We combine LEGO® robotics with a vast array of interesting projects, materials and choices to provide an outstanding range of possibilities. Our dynamic labs indulge the imagination while enriching the mind, so girls and boys learn without even knowing it! We offer half day, full day, and extended care options for students entering grades 2-8 in the fall. Because Wizbots runs programs year-round, our camps are lead by experienced staff and are based on our unique, progressive curriculum. Join the fun!
Star Kids Academy ~ Cupertino & San Jose
Star Kids Academy is holding a summer camp ages 5 – 11 in Cupertino and Saratoga. Star Kids Academy is a Non-Profit Corporation dedicated to bringing higher education and STEM learning to the South Bay. The summer camp includes the following courses: Bollywood Dance and Theater Camp, Euro Game Board Game Camp, Starchitects Architecture and Engineering Camp, Young Inventors, Robotics and Coding, Astronomy and Camera Club Adventure Field trip camps. Cost $300 per week. 10% discount before April 15th.
Niru's Tennis Academy ~ Campbell, San Jose, Santa Clara, Saratoga
Learn tennis from professional coaches who have played in Wimbledon and Olympics!! Niru's Tennis Academy offers after-school classes, full day and half day summer camps by finger-printed coaches for kids ages 5 and over. With 4 convenient locations around the South Bay, Niru's Tennis also offers adult classes and easy online registration at www.nirustennis.com. Niru's Tennis Academy is celebrating 10 years of coaching with many exciting events planned for the rest of the year.
San Jose Batting Cages-Baseball & Softball Camps-from $99 a week! ~ San Jose
Our camps are some of the best baseball & softball camps while offering the best value anywhere. We'll get your young All Star dialed in while having the time of their life. Prices start form only $99 per week. $50 off or free bat with registration and Free T-Shirt & Water Bottle. Special Field Trip every Wed including Giants games! All coaches are former current/ former high school coaches, collegiate, or minor league baseball players.